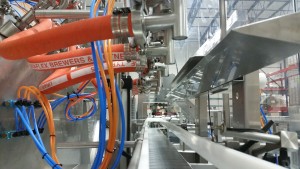 Beneficial Blends, LLC is the premier organic certified co-packer in Southwest Florida. Located in Tampa, FL, minutes from the Port of Tampa and Tampa International Airport, our facility handles all of your organic, natural and conventional food manufacturing needs.
We understand the importance of consistency, efficiency, and food safety. At Beneficial Blends, LLC we believe that our success is linked with your success. Providing the highest quality manufacturing and packaging to our co-pack partners is quintessential to achieving our goal of creating successful co-pack customers.
Contact us today to see if we can help you with your branded products.
2014 GrowFL "Florida Companies to Watch" Award Recipients